Comet Lovejoy has been visible this month, the following chart below gives the flight path. Although the moon has caused problems early in the month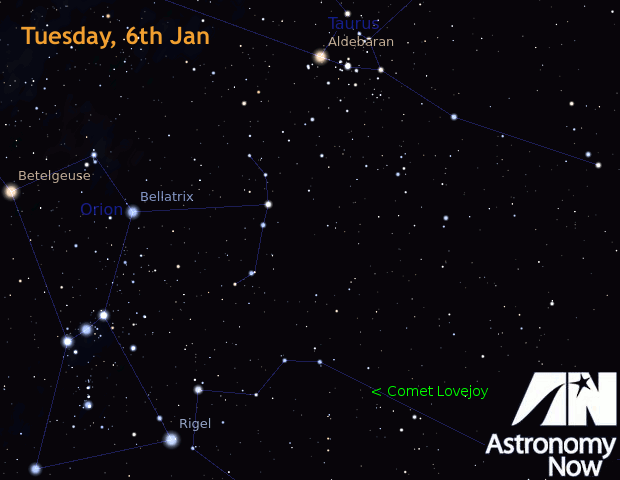 Watch this :
http://www.independent.co.uk/news/world/europe/video-incredible-cctv-footage-captures-meteorite-burning-up-in-skies-over-romania-9966972.html
Trying to photograph the comet was at the top of my list for this month but as usual the weather has been poor, with many days of gales, rain and snow.
Mid month provided a couple of opportunities the first though was a windy night and the photos came out poor. The second on Saturday 17 January 2015 provided a slightly less windy night, no light pollution from the moon and better photos although I am still not satisfied.
At least I manage to catch a bit of aurora activity.
The weather forecast is poor throughout next week, so that might be that as it wont return for 800 years.
Jupiter was also showing with its moons and although I took 25 photos before the clouds came in the one below as the best out of the bunch